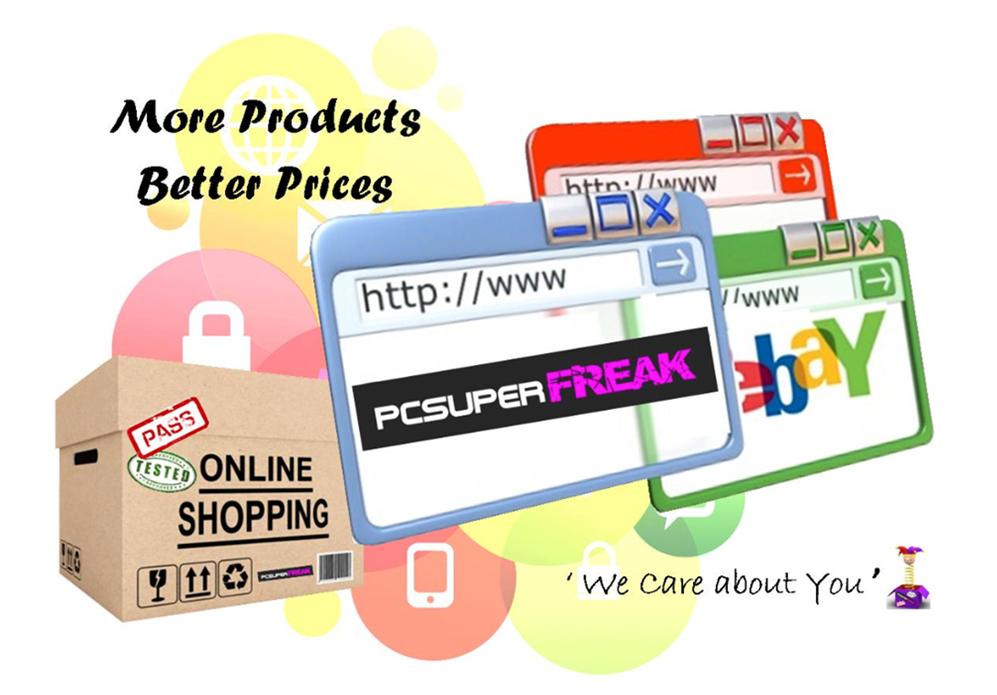 With head office in Hong Kong, PCSuperFreak is an online computer parts distributor serving computer dealers and end-users worldwide.
With more than 500,000 items in stock, PCSuperFreak dedicated to provide the best in class brand new and certified refurbished computer spare parts. At the same time, we provide excellent product support and after sales service through our technical support team.
Working with shipping partners in Canada, United Kingdom and United States, we offer bullet proof delivery service without any delays. (Special situation exclude).
We are a family owned and operated business. Throughout our 30 years in business, PCSuperFreak has been known for it's friendly, knowledgeable and efficient service.
For all your computer needs, email us at sales@pcsuperfreak.com and experience the difference. We look forward to hearing from you soon. Thankyou.